Career Change to Information Technology
Career Change to Information Technology: If you're facing the decision to start over and switch to a new career in Tech. it means that you believe that you see a better future for yourself in the Industry. Before you take that plunge, read on for steps you can take to help your transition.
Step 1
Thoroughly evaluate your situation
What is your "WHY' for a career change to IT?
Ensure that your plan to switch careers is worth the stress and effort.
Do lots of research on your chosen field. Does it have some aspects that you like?
Step 2
Consider the logistics of a career change
How will you get from point A to point B?
Look for in-person classes?
Take night classes or certifications?
How much will your current income be affected?
Are you prepared to take a pay cut if you need to return to the entry-level?
Do you have transferable skills that might need to just be polished?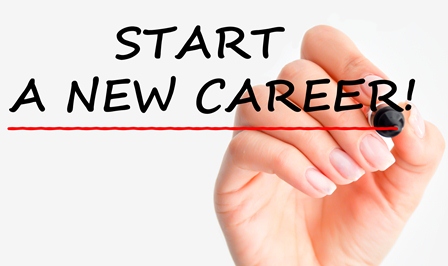 Step 3
Build a network in your field of choice
Reach out to people who work in the field you're interested in.
Clean up your LinkedIn profile and connect with professionals and recruiters in your field
Attend Meet-up group meetings
Seek out professionals in your community and attend job fairs
Search Job descriptions and tailor your CV for the field you are interested in
Get people that are in that career to look at your resume and give you feedback
Network!! Network!!
Be prepared for Interviews
Step 4
Stay focused and motivated
Keep the big picture in mind.
Be hungry to learn
Volunteer
Reach out and introduce yourself to recruiters on LinkedIn
Assess yourself after every interview
Out of a hundred No(s), you just need one 'YES'