"The cost of a bad hire is always extensive," said Kess Le, founder of a Career and Business Consulting company, based in Toronto Ca. and Lagos Nig. "Most companies don't know the full cost of the turnover, so they don't apply the resources upfront to avoid it. ​
The average cost for each bad hire can equal 30 percent of that individual's annual earnings, including the ripple effect among team members, your product the services you provide and product quality. ​
Some of the variables that go into calculating the cost to replace a bad hire are: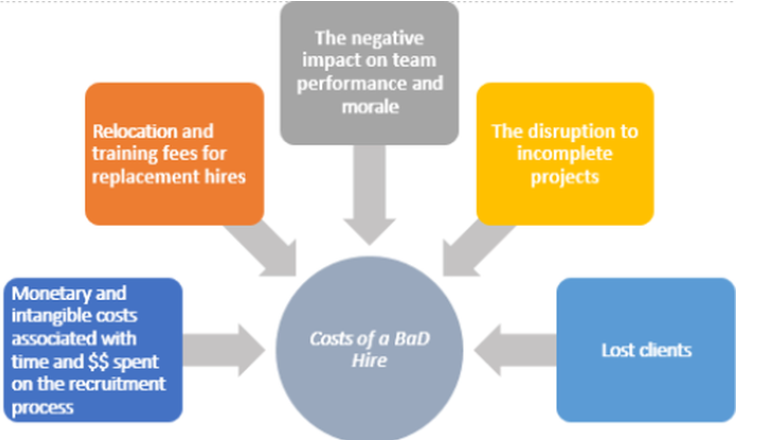 How can you avoid a BaD hire?

So, how can you as a manager ensure that you don't waste your precious time recruiting, interviewing and making job offers to the wrong people?​
Work with the experts at OMA Recruiting to substantially reduce your risk and costs associated with hiring the wrong employee. Our unique approach to recruiting ensures an alignment between positions and professionals, business goals and personal aspirations as well as companies and job seekers.​
To learn more about our services and solutions, and to find out how we can help you lower your hiring costs, contact us today at​
ifyibenye@techhireng.com​
+234 7069209757
+1 901-3763014