Benefits of Online Courses for you and your Tech Career Growth
Benefits of Online Courses for you and your Tech Career Growth: Online learning is arguably the most effective tool in career development because it makes it easy for people to continue learning and gaining skills without having any down time at work.
Online  learning helps prepare professionals for the shift toward online work. The flexibility gives you the opportunity to learn new skills at your own pace that can help with your career advancement
Here are five ways online courses from platforms like UDEMY, Skillshare, Lynda, and the recently launched Growskill Africa can help you shape your tech career.
1. Quick Access and Opportunity to learn New Technology
The technology industry is evolving continuously. New programming languages and frameworks are being introduced to ease web development tasks. Even the essential tools for designing, data manipulation, and other tech areas are updated with new features. Thanks to online courses, you can quickly learn about new technologies, strategies, practices, and acquire the essential knowledge needed to be an expert in your field.
The truth is that the more you upskill, the more desirable you'll become to employers. The value of your skill determines how much recruiters will be willing to pay for your services.
2. Shows Your Commitment as a Professional in the Field
Taking an online course relating to your field shows your employers and colleagues that you are committed to improving your skills as a professional. This emphasizes the essence of the "where you see yourself in five years" question we often ask in interviews.
Employers want people that are committed to their companies and will often reward you with higher roles and pay when you bring in more value.
Let's look at the example of Adeyemi. He started as a cleaner in an IT firm, learned graphics designing, and helped with design tasks on his spare time. Within a few months, he was assigned the role of a graphics designer.
Ideal right? But that didn't stop Ade. He took an online course and is today the company's UX designer. Be like Adeyemi – upskill like Adeyemi.
3. Helps To Shape Your Career:
One major factor that we find lacking in most Nigerian workplaces is job satisfaction. A lot of people are in roles which they aren't passionate about and are scared of making any move.
But what if you can effortlessly change your career and do something you actually love while getting paid well for it? You can reshape your profession and take up tech roles you are passionate about by merely taking online courses.
There are countless people out there with zero tech backgrounds taking up tech roles with skills acquired from online courses.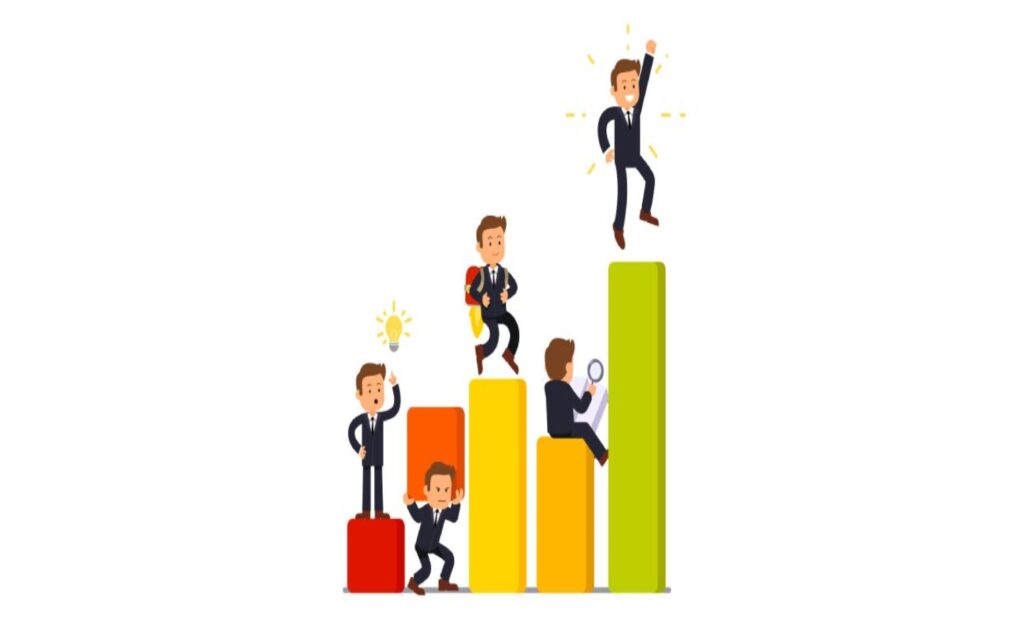 4. Improves Your Networking Potential
Human engagement is a complicated business. While it may come naturally to some, a lot of people find it challenging to build a network in the workplace and industry. By taking online courses on personal development, you'll learn how to relate better with people at work and build your network.
Additionally, in the course of these online courses, you'll meet other professionals in your field, share your experiences, and connect with them. As they say, "your network is your net worth."
5. Advance Your Career While Still On Your Job
You don't have to leave your current role to upskill with online courses. There's no need for commuting or even being absent at the office. You only need a PC or compatible mobile device to connect and complete your course. The best part is that you mostly can work at your own pace. So, you are not scrambling to meet assignment deadlines etc.
Can online courses help you succeed? Employers weigh applicants based on the value they can offer to their organization. The bottom line is that online classes allow you to up-skill, become more valuable and increase your earning potential.