Impact of Covid-19 on Tech job market
The corona-virus pandemic has left trails of economic woes in almost every sector of the Nigerian economy. Its fallout has been drastic, and companies across the country are facing challenges on how to attain stability in operations. 
While things look to be gradually returning to normal, the effects are expected to remain for long, especially in regards to recruitment. 
Here's what we found when we spoke to our experts about the Covid-19 and its impact on the tech recruitment market in Nigeria.
The New Recruitment Realities
During the mandatory quarantine, the technology industry did well as companies were able to transition their employees to work from home. But as employees are starting to go back to the workplace, meeting the NCDC social distancing guideline has become the focus.
Companies are working towards having a maximum of 60% of their employees at work to adhere to social distancing guideline proposed by government, while they work on providing additional space. 
In some way, this means having to pause recruitment activities for the period until there are adequate facilities to accommodate more in-office personnel safely.
Another issue that may hamper recruitment is the fallout in the market. Experts say the volatility has made it increasingly impossible to make financial forecasts, so most start-ups and big tech players are rescinding on scale ups. B2B tech companies are freezing recruitment processes to maintain stability and allocate resources to areas of immediate needs.
Contingent Workers Expansion
Organizations are replacing full-time employees with contingent workers to maintain flexibility in the workforce and reduce the cost of projects. Most tech companies responded to the pandemic by reducing their workforce, and many are turning to freelancers as against hiring in-house staff for some aspects of their jobs. 
Employees are also being demanded to play expanded roles to cover for deficits as their organizations work towards stability.
Critical Skills and Roles
Before the pandemic, the view of the workplace was based on critical roles – whereby positions were created and filled up because they are required by industry standard. But all that has changed now, and employers are now more focused on the skills necessary for the company to achieve its strategic goals. Hence, recruitment in non-tech roles may be suspended for the period.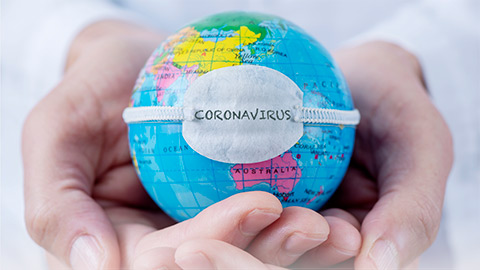 The Silver Lining
 Despite the impact of the virus, experts say there will be movements in the recruitment market. A lot of tech start-ups are springing up all over the country. The corona virus wouldn't be enough ground for entrepreneurs to shield their plans, so there will be a demand for tech experts, especially for small businesses.
Another aspect that would receive increasing attention is tech sales. There's been an explosion in sales for firms with remote work products, cyber security, and financial software. So it's expected that there's a reallocation of resources from other departments into getting more hands for sales.
Lastly, companies with backlogs may have to recruit to fill in essential roles. There'll always be cases of resignation for various reasons as businesses continue to open around the country. So we'll see some recruitment activities, but it may take some time to catch on eventually.