Top 10 In-demand Tech skills Post Covid-19
The Covid-19 pandemic has transformed the technology world. The recent shift to remote work, collaborations, and virtual meetings has led to a realignment that has prompted organizations towards a digitalized operational model reliant on tech skills.
On the backdrop of this, there has been an increased demand for specific skills. We analyzed candidate requests from our clients and job listed across the country and found a tremendous increase in the demand for these ten tech skills.
1. Cloud and Infrastructure
Most companies have moved their operations to the cloud due to Covid-19, and cloud computing systems will remain prevalent post Covid-19. Organizations are seeking for professionals to help them manage their cloud infrastructure to ensure they can scale up and down according to their business needs.
As a result, skills within cloud-based services like AWS, Google Cloud, and Azure are in high demand.
2. SEO/SEM
Businesses now depend on online activities to drive awareness, engagement, and sales. Many companies are recruiting candidates with search engine optimization and search engine marketing skills to help them boost their online position and visibility.
3. Digital Transformation
A lot of businesses are clueless on how to go about their operations with the periodic restrictions on movement – creating a demand for digital transformation experts. These experts will help the business adept the new reality and formulate policies and procedures to aid growth via online channels.
4. Cyber Security
Alongside the increase in online activities, is a demand for professionals with the skills to formulate effective security measures to protect business operations against fraudsters. Employees are working from personal devices and Wi-Fi connections, which leave companies vulnerable to attacks. The cyber security expert will take action to protect the business, and it's assets.
5. AI and Machine Learning Engineers
The manufacturing industry has been slowly working towards automation for years now, but the Covid-19 situation seems to have given it a huge push. There's been a recent increase in the demand for Artificial intelligence and Machine learning experts to help companies automate their operations.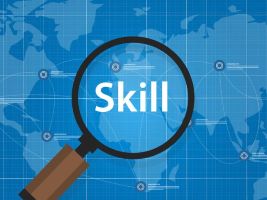 6. Data Science
With the increase in digital transactions, companies are collecting more data, and are recruiting data scientists to help them analyze these data to reveal trends and hidden insights.
There's a massive demand for data analysts and engineers across various organizations.
7. Software Development
Software engineers are more important than ever to help businesses build online applications and tools to aid their operations. There's a resulting increase in demand for front-end, back-end, and full-stack programmers – as well as mobile application developers.
8. Business Intelligence Consultant (BI Consultant)
Business operations have significantly changed over the past few years – from in-house activities to dealings with clients, investors, and suppliers. Employers are looking for BI experts to help them evaluate their stance in the market and formulate better strategies to adapt to the current realities.
9. Digital Marketing
With more people now buying online and more businesses shifting focus to online sales, it's not surprising that there's an increase in the demand for digital marketers. Tech firms are recruiting people to help them run social media and search engine ads and formulate their digital marketing strategies.
10. IT support
This list wouldn't be complete without mentioning IT support. With more people are working from home, companies are recruiting IT support to provide troubleshooting, installation, and monitoring support for their employees to work flawlessly. The goal is to ensure issues are fixed promptly, so productivity doesn't suffer.
Conclusively, the tech industry's dynamic nature has made it always ready to adapt to changes, and tech professionals need to re skill and up skill to keep up.